Employer of Record Services in Poland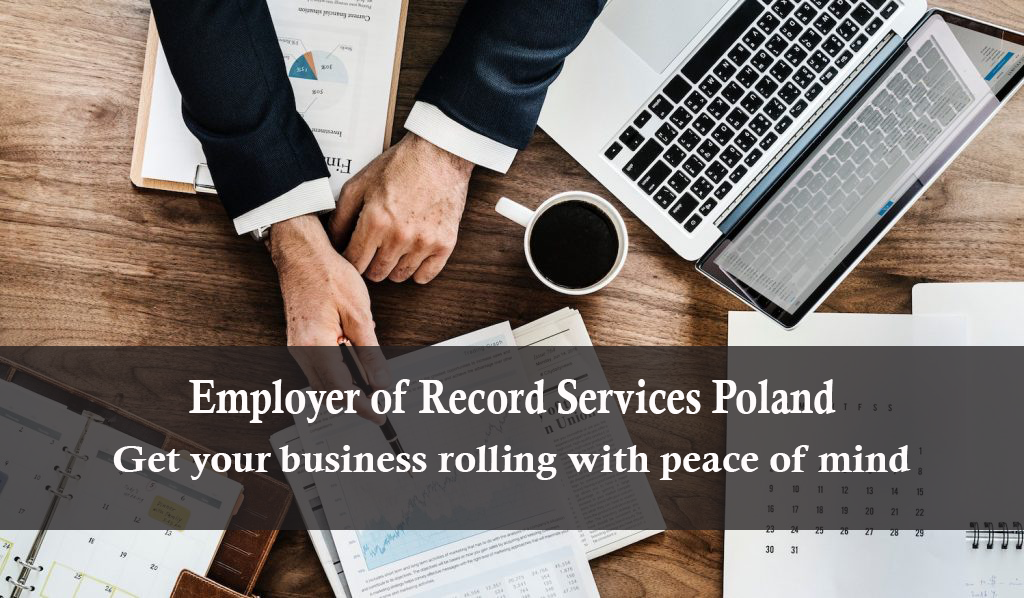 Hiring in Poland: All That You Need to Know
When you're recruiting in an unknown country, you will require to deal with cultural distinctions and labor laws. Polish employment law seems complex and confusing for a company looking forward to enter the country. Although in some ways there is alikeness to other different countries. Here are few guidelines in the broad sense that will help you understand key aspects of employing in Poland and make the use of Poland employer of record useful.
If you want to expand to Poland, it is good to learn about what steps the process involves.
Table of Contents
• Immigration and Work Permits in Poland
• Have Your Own Company
• Setting up Payroll in Poland
• Payroll and Tax in Poland
• Work Permits
• Employee Entitlements
• Setting up a Company in Poland
• Poland Employment Compliance
• How to Onboard Employees
• Benefits of Poland Hiring Outsourcing
• Why Infotree Global Solutions?
Immigration and Work Permits in Poland
International workers must have visas and work permits in Poland, as enforced by immigration laws. Work permits need to be secured for workers and sponsored by a locally incorporated entity that can be an issue for organizations taking the first step towards the Polish market. When it comes to visa arrangements for immigrants, Poland is known for being inflexible with it. Visas will only be permitted if no suitable Polish residents can be selected for a position. If you are considering completing the incorporation process, it is best to use an outsourced management company like Infotree Global Solutions to act as your employer of record Poland to sponsor the workers for the required permits.
Have Your Own Company
There is a possibility for organizations that have limited liability or joint venture or joint-stock partnerships which makes it difficult to arrange visas for their employees. The relevant vista requires is work permit C, for outsiders to work in Poland for an international employer for a period after 30 days. As long as the terms of the employment go with the conditions imposed by the Polish Labor Code. Work permits are only granted by the Province Governor and are valid for one year only if the candidate performs the work stated in the permit. An employer needs to carry out the labor market test which must confirm that there are no suitable Polish nationals who could be considered for the position. Employer starts application form for an international work permit and there are many other obligations of the employers. Therefore, the use of Poland employer of record is essential to carry out the process smoothly.
Setting up Payroll in Poland
The Polish currency is the Polish złoty (PLN) that is 1 PLN equivalent to approx. 0.26USD. Employers must know a range of information about the individual they are going to hire as the information will enable the employer to know his employee and enable them to send the salary to his bank account. The mandate Employee information includes name, date of birth, address, telephone, postal address, and pension details Nip number, Qualifications, and so on. Using employer of record services also helps you understand Tax registration requirements that include registration with KRS or CEIDG which holds the responsibility for sending application forms to the Tax Office, ZUS, and GUS (Statistical Office). Social security registration includes official Polish registration documents like NIP, REGON, and KRS. Payers of contributions must prepare and provide to the Social Security Office notification of payer contribution on the accurate materials within 7 days. In Poland, social security comprises of old-age pension, sickness and maternity insurance, invalidity pension, occupational diseases, and insurance against accidents at work. Social insurance can be mandatory or voluntary where all workers in active employment are covered by mandatory insurance.
Payroll and Tax in Poland
Poland is still undertaking the innovation of its electronic payment systems, adding complexity to many employers. There is no applicable payroll tax in Poland, international companies need to comply with Polish tax laws with regards to income tax, withholding tax, social security, and sales tax. There are different types of payroll like remote payroll, local payroll, internal payroll, and fully outsourced payroll.
Companies are allowed to outsource the employment and payroll of their workers in Poland to an Employer of record. It is permitted for both international workers as well as Poland nationals. An EOR manages all factors of payroll for workers in Poland like taxes, withholding, social security, and other statutory needs. Staff is paid every month with tax and social security deducted at the source which is paid to local authorities. EOR will invoice the client every month that consists of the total cost of employment and a management fee besides providing the workers with payslips.
Work Permits
In Poland, work permits can be sponsored at a cost with a processing time of 10-12 weeks. The work permit process requires employee documentation that includes a copy of the applicant's passport, CV, photos, copies of professional certificates, and references. All these documents are required to be translated into Polish languages. All these tedious tasks are carried out by employer of record which works on behalf of your company. Clients will also require to provide a detailed job profile and role in both English as well as Polish. The work permit cannot be processed in-country or switch business visas to work permits. However, if the marriage is registered, a spouse may stay on a temporary residence permit with the employee.
Employment Entitlements in Poland
A legal requisite is to put an employment contract in the local language in Poland. It means the contract should include the terms of the employee's salary, benefits, and termination formalities. The compensation amount of employees should be specified in Poland currency in the offer letter as well as the employment contract. The employment contract guide comes as a part of the Employment of record services provided by Infotree Global. Hence, you do not require a separate draft for the same. Depending on the work type, most office job hours run at regular shift timings. If work time limits are crossed, compensation is considered as a mandate for overtime and the amount varies depending on industry and company. However, employers must pay double for overtime on Bank Holidays. Employees in Poland are allowed to get an annual vacation entitlement of 6 days once they complete the first year of employment. Our Employer of Record Services in Poland takes care of the vacation policy in contracts.
Setting up a Company in Poland
Setting up a company in Poland requires a thoughtful considering of a number of factors including business, location, geography, and regulation. Business factors like the industry and type, the nationality of the headquarters, and availability of existing trade agreements. When it comes to considering the location, different cities and regions may have varied rules, costs, and availability. Hence, it is helpful to seek advice from relevant professionals or take the help of an employer of record Poland depending on your needs.
At present, Poland is known as a country for an inefficient commercial court system, heavy red tape, and rigid labor code which are proven challenges to international companies. In Poland, associations are crucial as trust is required to carry out your business operations in a hassle-free manner. Companies can conduct business operations in Poland as a form of Limited Liability Company or limited partnership. Before selecting which legal form of business to be established, entrepreneurs should observe and understand the scope of responsibilities, size, and running costs of the business.
Poland Employment Compliance
There are a host of legal compliances that need to be taken care of while staffing in Poland. Employers are prohibited to discriminate on the basis of characteristics like age, sex, religion, race, nationality, disability, ethnic origin, political belief, sexual orientation, and trade union membership. Your responsibility starts during the recruitment process and to ensure avoiding the legal compliance hassles, it is recommended not to ask any protected characteristics in interviews with potential employees. In Poland, labor unions are perceived under the Federal Labor Law which is considered as a means of the employees coming together to safeguard their common employment rights. Large labor unions still exist in overseas countries, with a common aim of protecting the rights of employees. Due to this, joint labor contracts are preferred and signed between the representatives of both parties, which are reviewed after a couple of years. When it comes to negotiating terms of an employment contract with an employee for overseas hiring, a Poland Employer of Record helps you to consider the standard benefits.
How to Onboard Employees in Poland?
The complexity of a host of employment regulations in Poland asserts using the outsourcing company coupled with legal counsel to ensure total compliance with employment and labor laws. The best way to hire employees is by involving an EOR and using an employment contract. The country needs both parties to sign and register an employment contract with the Social Security Bureau within 7 days before the employee's first day of work. Employers also require specific statements and forms to register with the proper authorities.
Using an employer of record enables you to have a comprehensive service in Poland that enables companies to deploy their staff quickly with reasonable costs and clearly stated timeframes. The company contracts directly with us to employ and payroll their staff in Poland. As your employer of Record, it takes charge of all the legal responsibilities for the employees onboarding by sponsoring them on legal work permits, complying with local labor law, and issuing their monthly payroll. Finally, they keep the year-end accounts ready at the completion of the assignment and at the end of the financial year.
Benefits of Poland Hiring Outsourcing
It is crucial to find out how to establish a brand office in a different country like Poland. As the most complex part of hiring talents in Poland, it invites countless worries. By outsourcing Employer of record services in Poland you can significantly decrease the administrative concerns of hiring in a foreign country. They make international employment easy and simple with their dedicated support in many countries around the world, which means you can easily hire employees with minimal time and cost. An EOR hires your employees on local payout with its extensive professional support. They are also responsible for processing income reports, tax issues, and employee statutory benefits with the ease that enables you to focus on your business operations.
Choosing Poland hiring outsourcing services adds a variety of benefits to your business. Rather than setting up a subsidiary before you think of hiring employees, they make the process faster by utilizing their established Poland PEO. It means they employ workers on your behalf who start working for your organization within a few days. Further, you need not bother about Poland employment compliance because they are the ones who shoulder the responsibility for you.
Why Infotree Global Solutions?
Infotree Global helps you with overseas business expansion by providing employer of record services in Poland. We assist you have your employees onboard to fulfill your business needs without establishing a local division in Poland. When you use our services, you are able to accelerate your business globally without worrying about legal formalities and delay. A team of experts is designated to work on your behalf to perform all your in-country liabilities in compliance with local labor laws. At Infotree Global Solutions, the focus is on providing Employer of Record Services in Poland which takes care of international payroll, employment taxes, insurance.
As a Global payroll and employer of service record provider, we take charge of employment contracts, industry norms, employee benefits, payroll, and insurance. We also act in accordance with the local employment laws in Poland. As a result, your new employee is onboard sooner than you think. With our Employer of record services, we ensure to hire the right talent as per your business needs. It saves you from all the troubles of poor hiring and lets you enjoy a peaceful state of mind by having the back of expert recruitment professionals. Infotree Global Solutions enables you to utilize the talent of the smartest individuals in different countries around the world, quickly and smoothly. Whether it is Employer of Record Poland or any other country in the world, Infotree Global assists you at every step.
If you have expansion in mind and want to know more about how Infotree Global Solutions can provide an employer of record solution for your company, connect with us.